KRIBI: CONAC CALLS FOR INTEGRITY AND MORAL PROBITY AMONGST YOUTHS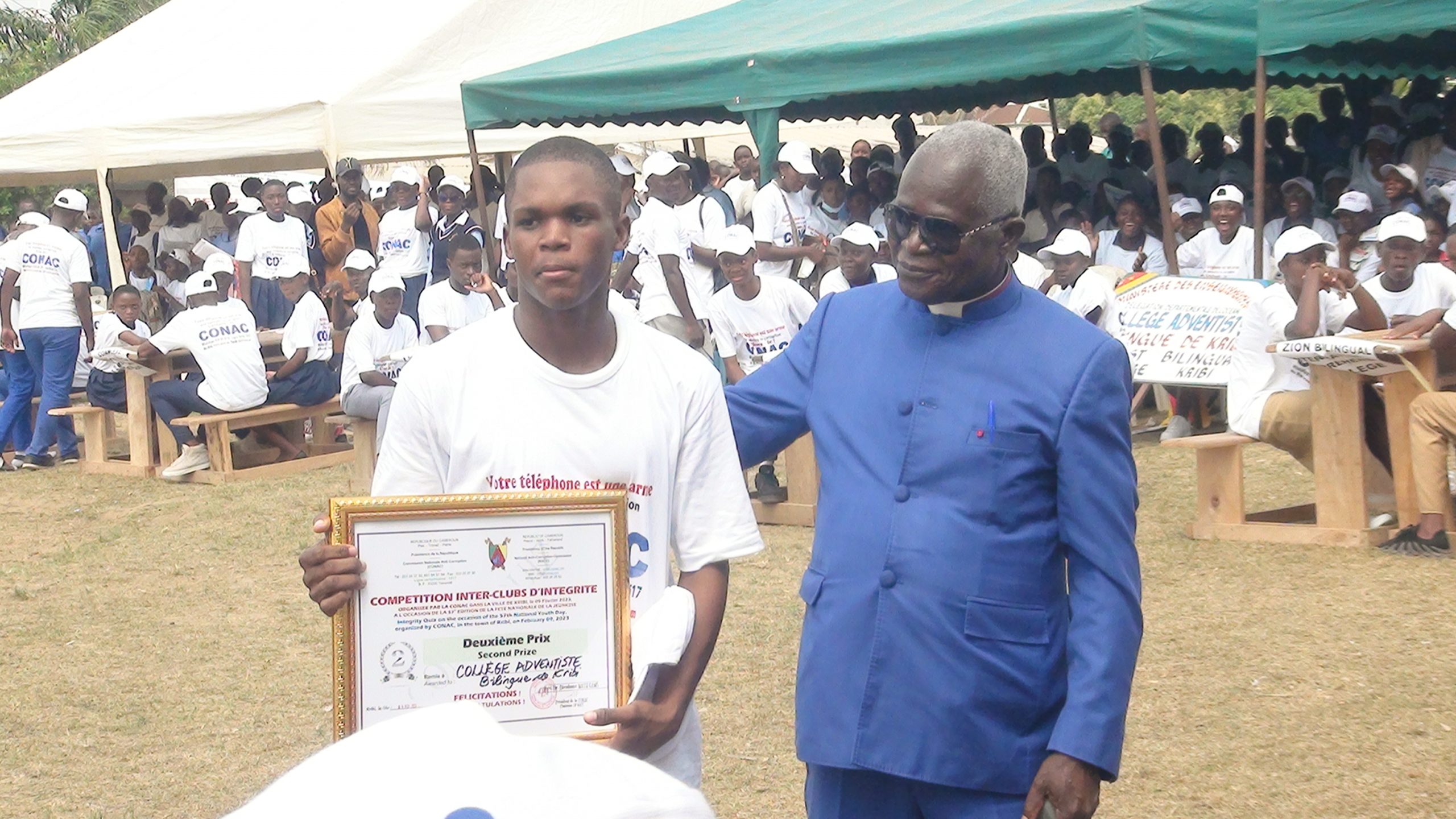 The Chairman of the National Anti-Corruption Commission of Cameroon, CONAC, has urged students in Kribi to uphold integrity and eschew sexual immorality, drug consumption and disrespect of school rules and regulations.  Rev. Dr. Dieudonné MASSI GAMS, was speaking during a CONAC organised integrity campaign to mark the 57th Youth Day celebration in Cameroon. The call came after a series of sex tapes involving secondary school students in the resort capital of the ocean division, went viral on social media.
            To accomplish its mission, CONAC made rounds to government and privately owned secondary schools to sensitise students and ensure the creation of integrity clubs as a means to promote integrity education and curb corruption in the school milieu.
            The campaign culminated in an integrity quiz organised on Thursday, February 9, 2023 at the Government Technical Bilingual High School Kribi, grouping students from some ten establishments to answer questions on corruption, civic education, patriotism and integrity. 
The exercise alongside a drawing competition was witnessed amongst other, by the Senior Divisional Officer for the Ocean Division, NOUHOU BELLO, who saluted CONAC for the timely event and said such mobilisation is very important for the moral rearmament of youths.