CONAC SOWS INTEGRITY AT FENASSCO A GAMES IN GAROUA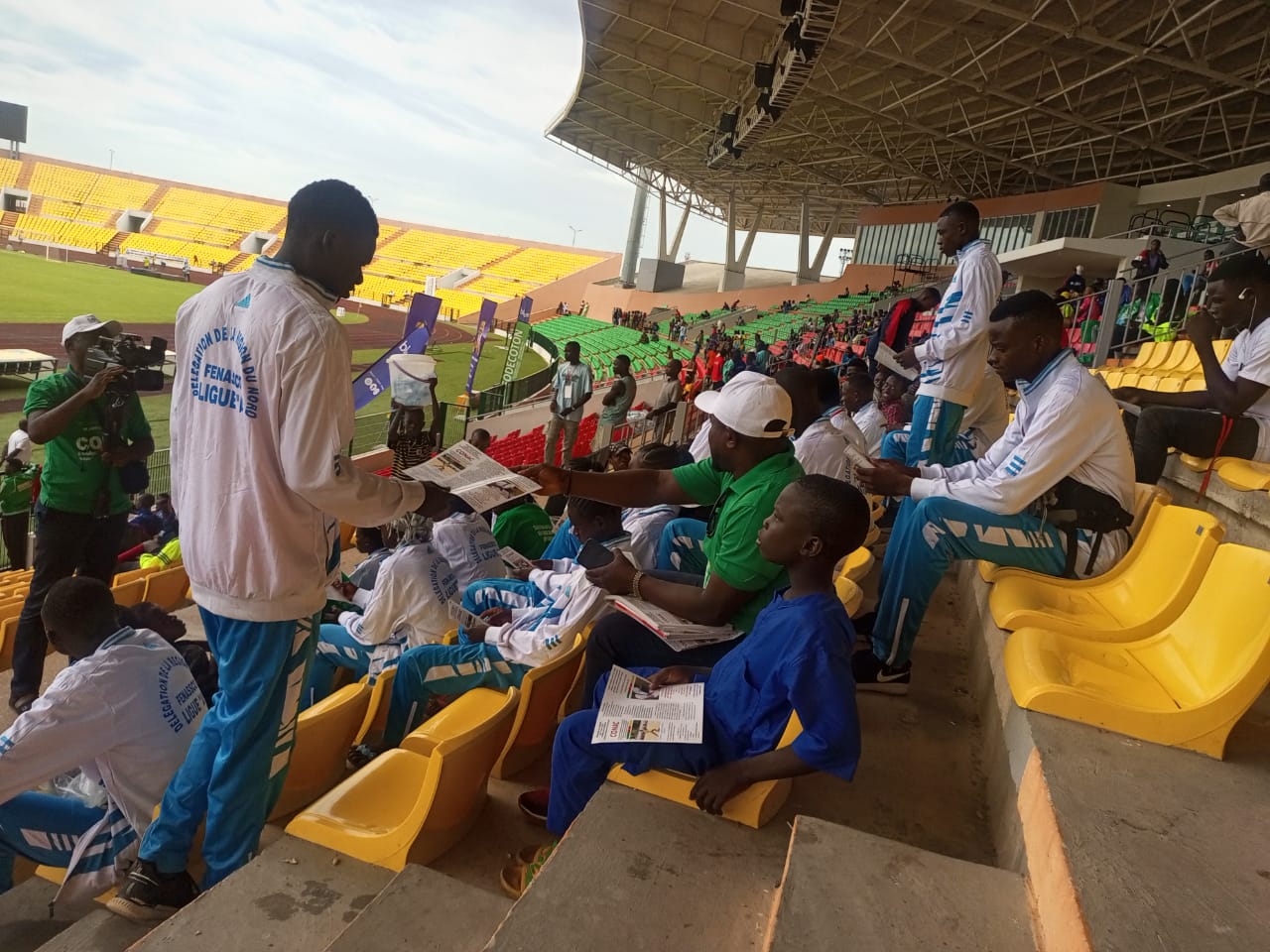 Officials of the National Anti-Corruption Commission, CONAC, led by the Commission's Chairman, Rev. Dr. Dieudonne MASSI GAMS, were on the touchlines of the 23rd edition of the National Finals of FENASSCO League A Games, organised in Garoua and Gashiga, from July 29th to August 5, 2023. The institution stormed the event with a call on athletes, officials and the entire public to shun corruption and embrace integrity.
CONAC'S action was at the peak at the event's opening on Saturday July 29, 2023 at the Rumdé Adja Stadium in Garoua, where a team of workers from the Institution sensitised and distributed anti-corruption packs containing flyers, newsletters, stickers, caps and t-shirts bearing messages on the fight against corruption to over Five thousand participants amongst whom were the Minister of Secondary Education Prof. NALOVA LYONGA Pauline EGBE and the Governor of the North Region, ABATE Edi'i Jean.
CONAC crowned its participation with the organisation of an Integrity Quiz at the Government Bilingual High School Garoua, on Wednesday, August 2, 2023. Some 20 candidates with two coming from each of the ten Regions of the Country, took part in the quiz that was won by DJOUKOUO Esther, a high school student from Lycée Classique Bafoussam, for the send consecutive time