Massive Mobilisation against Corruption during the 16th Finals of FENASSCO B Games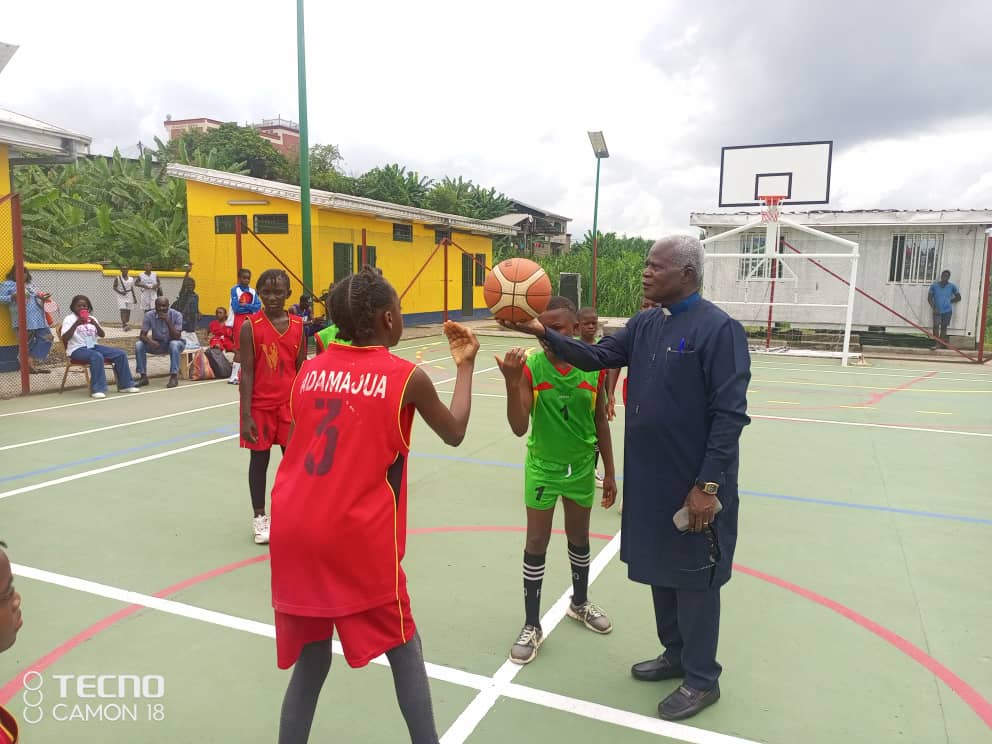 The National Anti-Corruption Commission stumped the arena of the 16th edition of the National Finals of FENASSCO League B Games in Douala from June 10 to 16, 2023, with the sensitisation and   distribution of anti-corruption gadgets to athletes, officials and spectators.  The sports jamboree reserved for primary school pupils, set a stage for the Commission to reinforce its integrity campaign that entails inculcating integrity and ethical values in pupils and students so as to guarantee a future generation of leaders free from corruption and misappropriation of public goods.
 CONAC Chairman, Rev Dr. Dieudonné Massi Gams who steered the mission to Douala took the anti-corruption drive to play grounds as he visited sites like the Bepanda Omnisport Stadium and the Mbanya Sports Complex in Bonamoussadi, where he watched games and equally spoke with officials and athletes to ensure the completion was void of fraud and cheating.
One of the highlights of CONACs activities at the 2023 FENASSCO B Games was an integrity quiz which brought together 20 candidates with each of the ten regions of the country delegating 2 pupils for the exercise.   The Quiz was organised at the games village at the Government Bilingual Primary School Bepanda Omnisport, where CONAC equally put up a sensitisation stand against corruption.
Amongst the numerous visitors to the CONAC stand were the Minister of Basic Education, Pr. Laurent Serge Etoundi Ngoa, the Minister of Sports and Physical Education, Pr. Narcise Mouelle Kombi and the Minster of Youth and Civic Education, Mounouna Foutsou. The officials like several others including the Governor of the Littoral Region, Samuel Deudonné Ivaha Diboua, lauded the work of CONAC and its participation at the FENASSCO Games.