15TH EDITION OF FENASSCO B GAMES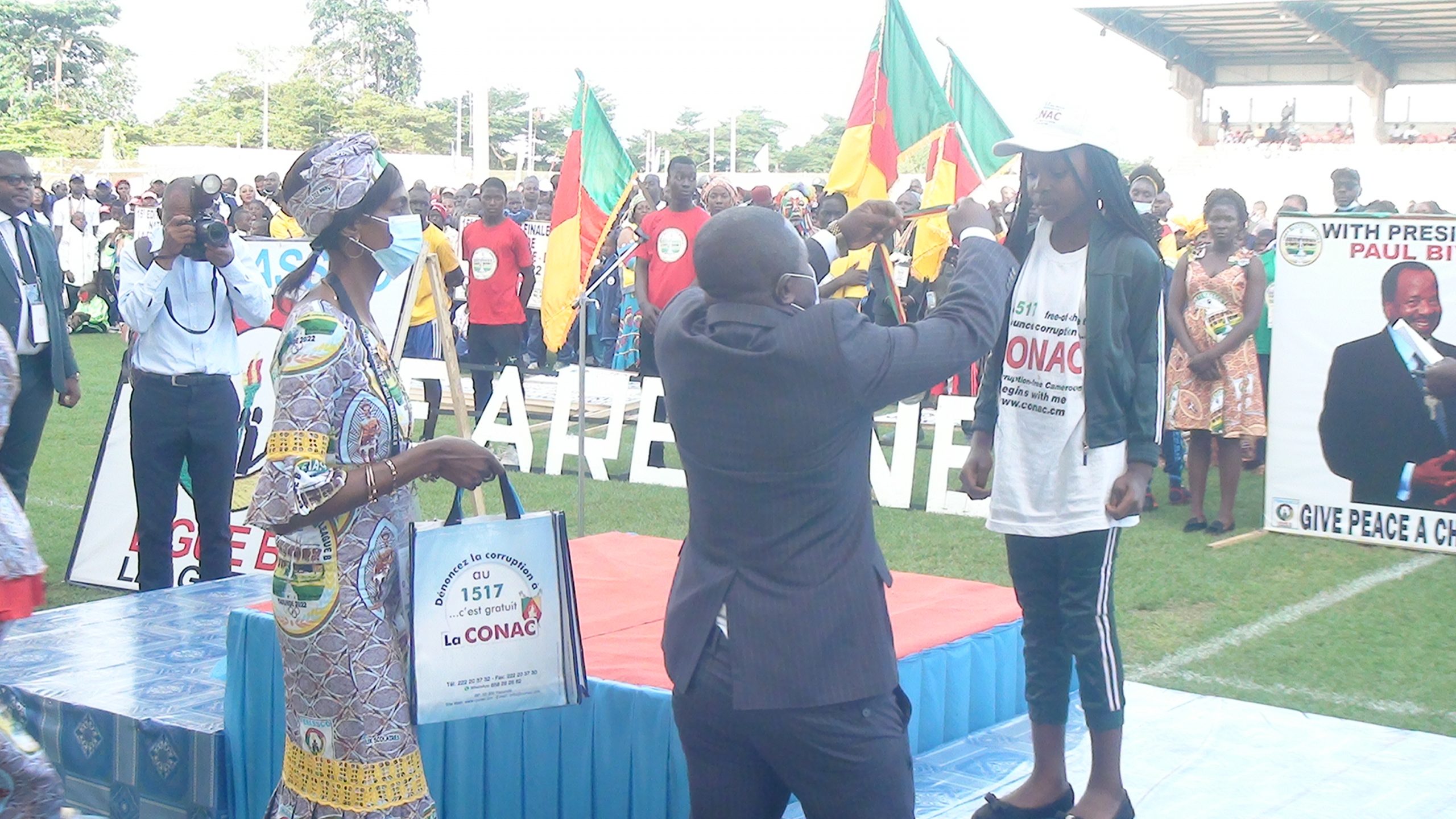 CONAC IN THE SPOTLIGHT
The National Anti-Corruption Commission, CONAC, played an active role at the 15th edition of the National Finals of School Games, FENASSCO B, that was organised from June 20 to 24, 2022, in Yaounde, under the theme ''A Healthy and Safe Environment for Sports without COVID-19''.
Through the organisation of an integrity quiz for the young school goers and the distribution of anti-corruption materials, CONAC enhance its programme on Integrity Education and reinforced the fight against corruption in the country.
The opening and closing ceremonies of the event were organised at the 'Ngoa Ekele' Stadium and were presided over by the Minister of Basic Education, Prof. Laurent Serge ETOUNDI NGOA, in the presence of the Minister of Sports and Physical Education, Prof. Narcisse MOUELLE KOMBI, the Minister of Secondary Education, Prof. NALOVA LYONGA Pauline and a host of other Members of Government.
 Winners of the CONAC Integrity Quiz were awarded medals during the closing ceremony the Games. A gesture that was highly applauded by organisers of FENASSCO B, as they lauded the involvement of the Anti-Corruption Commission in the popular sports event for primary schools.