7th African Anti-Corruption Day: CONAC Mobilises Ngaoundere Denizens and Heads of Anti-Corruption Units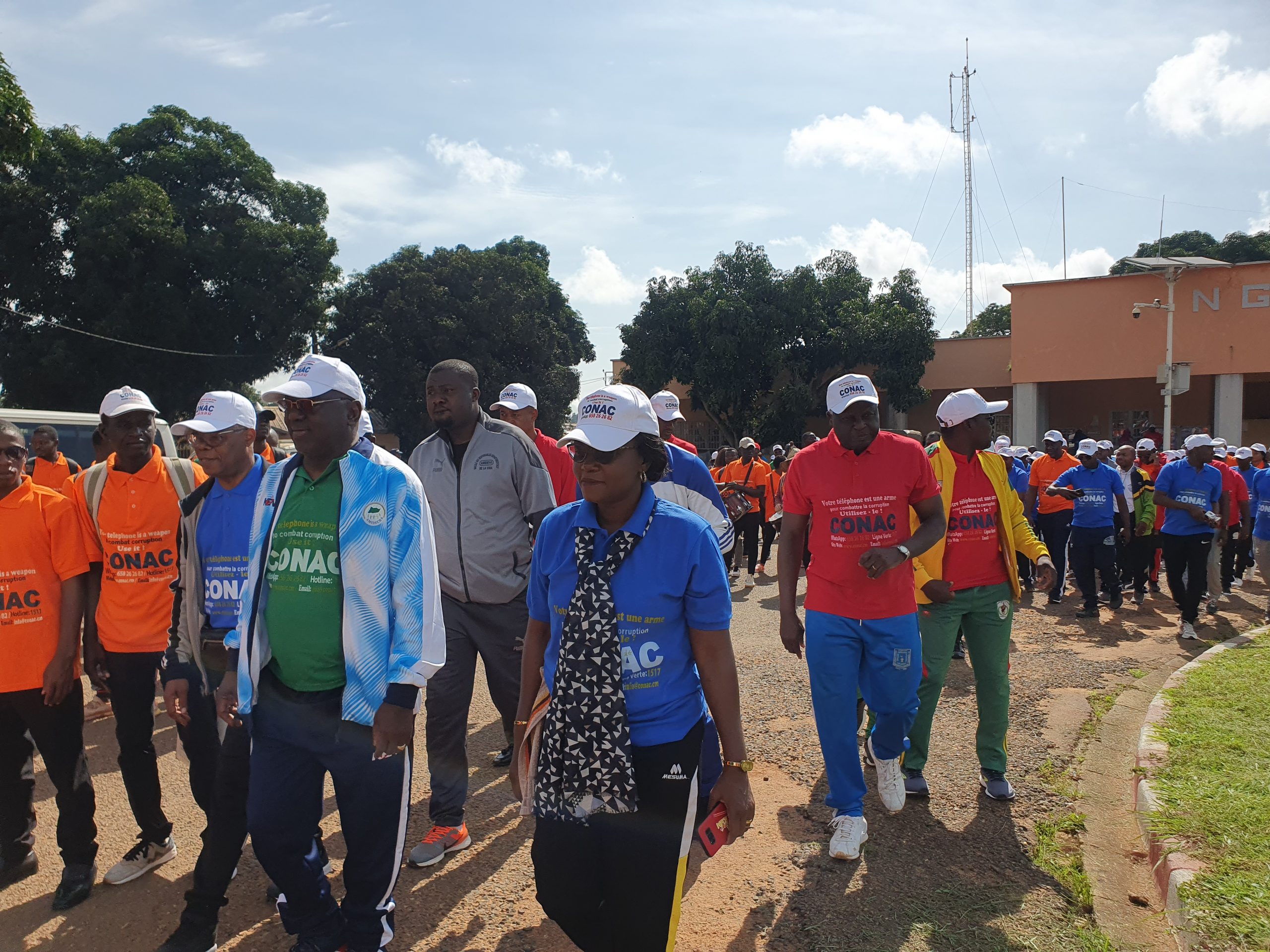 Administrative Authorities and some  inhabitants of Ngaoundéré,  chief town of the Adamawa Region in Cameroon, rose  to an Anti-Corruption  walk on  Tuesday July 11, 2023, to sensitize the public against the cankerworm, as they joined the National Anti-Corruption Commission, CONAC,  to commemorate the African Anti corruption Day.
The event set aside by the African Union to raise awareness on the devastating effects of corruption to national economy and wellbeing of citizens, was in its 7th edition and was twinned with the celebration of the 20th anniversary of the African Union Convention on Prevention and Combating Corruption, signed on July 11, 2003 in Maputo Zambia.
The Governor of Adamawa Region KILDADI TAGUIKE Boukar alongside the Vice Chairman of CONAC, Pr. Francois ANOUKAHA, led the over 10km walk passing through major streets of the town. The close to 200 participants were all dressed in CONAC  T-shirts bearing the institutions toll-free number and other contacts made available for the public to denounce acts of corruption to CONAC.
  The sports exercise culminated in a commemorative ceremony during which the CONAC Vice Chairman presented the situation on the fight against corruption in Cameroon and called on the public to join in efforts to eradicate the ill.
 The July 11 commemoration was followed by a training workshop organised still in Ngaoundéré on July 12 and 13, 2023, by CONAC, to equip heads of Anti-Corruption Units in Government Ministries and other State Institutions across the country, with appropriate techniques to guarantee effective engagement of Anti Corruption Units in the fight against corruption in their various Institutions in particular and in the public service as a whole.