ANTI-CORRUPTION CLINIC BAFOUSSAM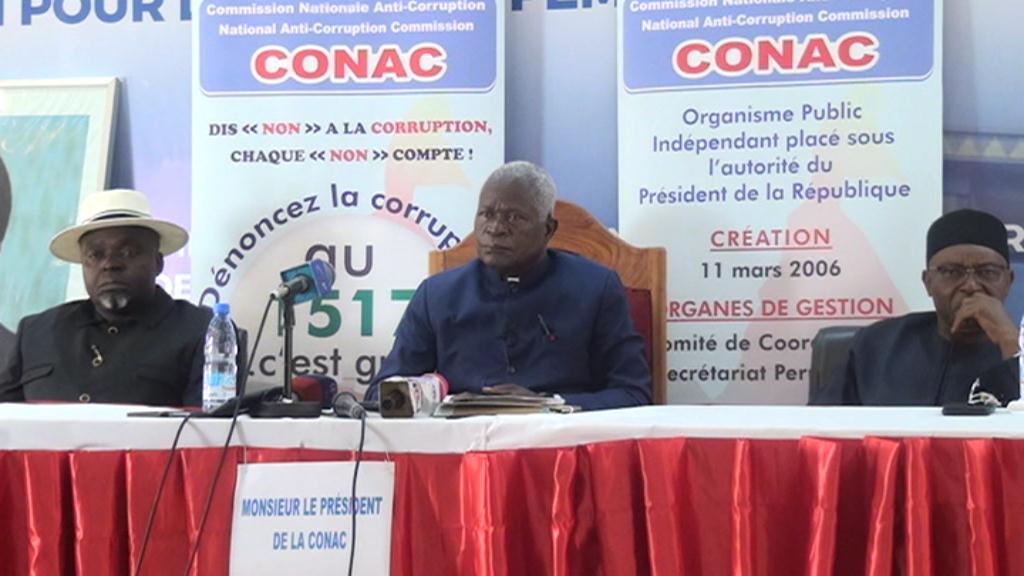 A raid recently carried out in the West Region of Cameroon by the National Anti-Corruption Commission, CONAC, led to the arrest and detention of some Eleven suspects caught in flagrante delicto for various corruption offenses and the transfer of over sixty files to competent courts for immediate legal actions.
The Clean- up occurred during and operation dubbed Anti-Corruption Clinic, which saw the Antigraft Institution delocalise its service to West Regional Capital, Bafoussam precisely at the city council building, where they received denunciations, auditioned suspects and launched investigations from April 17 to 21, 2023. Amongst those arrested were, fake CONAC Agents, unscrupulous workers at the Batoufan toll gate, A senior police workers who extorted money from users for the issue of the National Identity Card and fraudsters who faked signatures and stamps to issue administrative documents.  Other diagnosed and treated cases were in relation to the embezzlement of public funds, misappropriation of grants and subsidies allocated to decentralised services in the West Region, extortion and the abuse of power by some state workers.
The Anti-Corruption Clinic operation, led by the Chairman of CONAC, Rev, Dr. Dieudonné Massi Gams, was in its second phase after a similar exercise carried out in the Littoral Region in December 2022. The population hailed CONAC for the action and pleaded for such raids to be organised regularly to save users from the evil of corruption that has gripped the region.