CAMEROON MPs TO STAND AGAINST CORRUPTION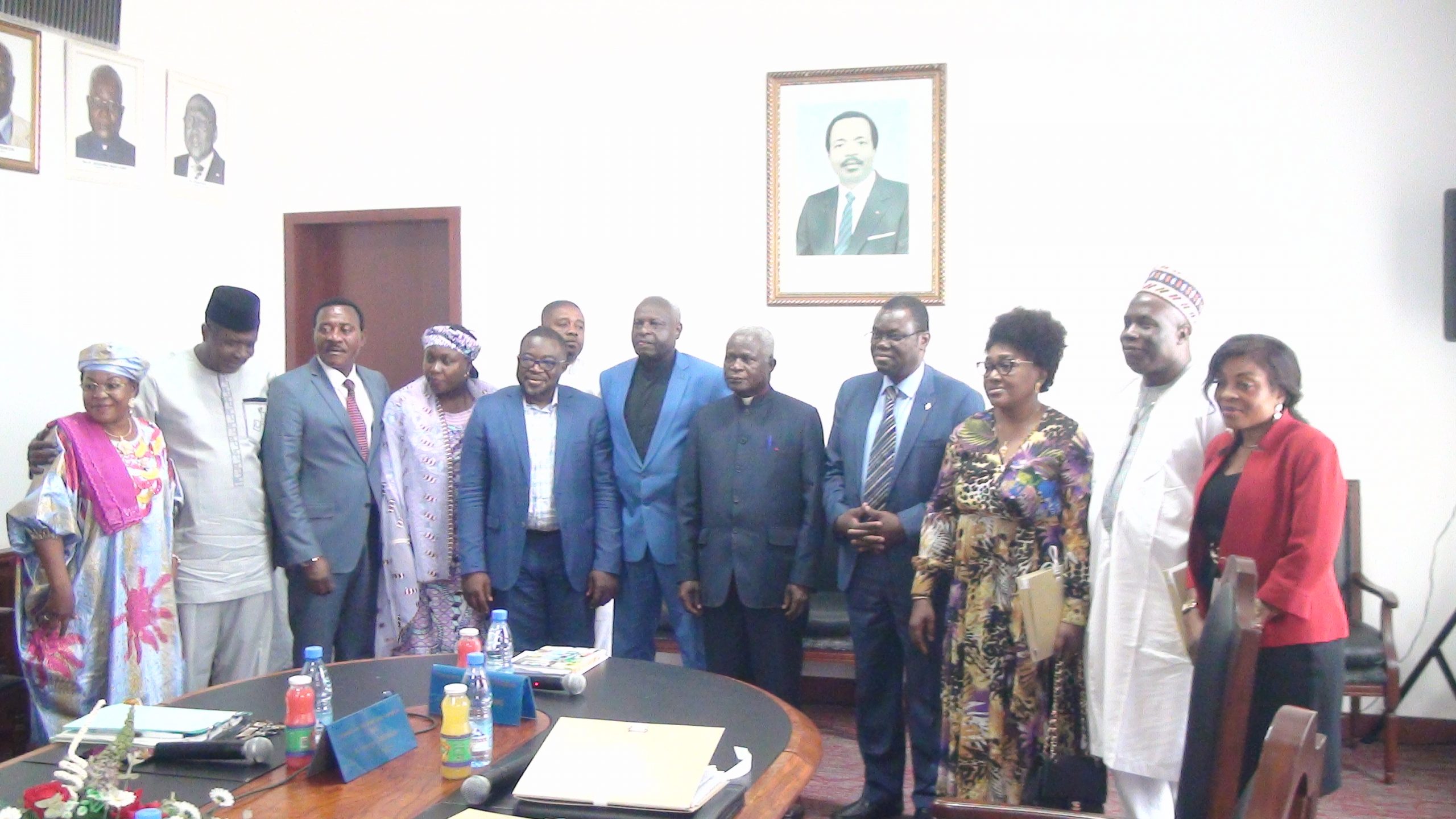 Members of the parliamentary network against corruption, led by its President, Hon. Engelbert ESSOMBA BENGONO, have expressed the need of an Anti-Corruption Law encompassing dispositions for the declaration and seizure of assets to be enforced in Cameroon.
They made the expressions on January 10, 2023, as they took turns to address the issue of corruption, during an audience with the Chairman of the National Anti-Corruption Commission, CONAC, the Rev. Dr. Dieudonné MASSI GAMS.
 Hon. Engelbert ESSOMBA BENGONO, said their visit to CONAC came on the instructions from the Speaker of the National Assembly, Hon Cavaye Yéguié Djibril, who following the publication of the Cameroon's 2021 Anti-Corruption Status Report by CONAC, called for brainstorming on appropriate strategies for the Parliament to get actively involved in the fight against corruption and on how to engage other state institutions in the fight.
CONAC Chairman saluted the initiative saying it is a milestone given that the Parliament for the past years has demonstrated a lukewarm attitude towards the fight against corruption in the country.
The discussions ended with the presentation of Hon. KOUPIT Adamou as the designated CONAC focal point at the National Assembly. Meanwhile, Hon. Engelbert ESSOMBA BENGONO, said that the parliament working on ensuring the enforcement of the highly awaited legislature in the fight against corruption like the full application of Article 66 of the constitution which calls for the declaration of assets and an Anti-Corruption Law.