CAMEROON'S 2021 ANTI-CORRUPTION STATUS REPORT MADE PUBLIC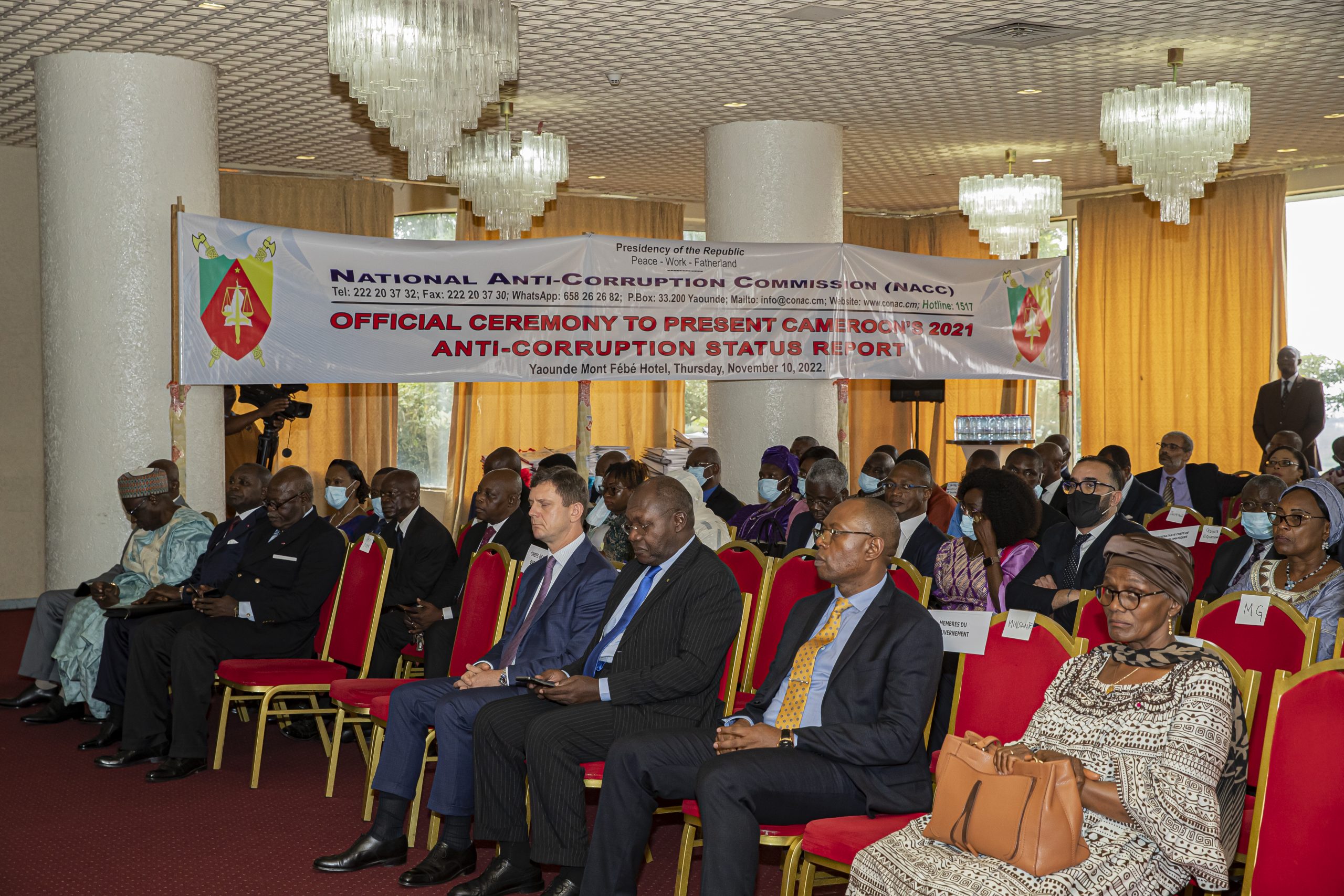 Cameroon lost over 44 billion FCFA to corruption in 2021. This information is revealed in the Cameroon's 2021 Anti-Corruption Status Report that was rendered public on Thursday, November 10, 2022 in Yaounde by the National Anti-corruption Commission, CONAC.  The amount doubles the financial prejudice suffered by the state in 2020, which went slightly above 17.5 billion FCFA.
According to the 2021 Report, the financial prejudice suffered by the State is summed from investigations carried out by the National Anti-Corruption, as well as decision of the Budgetary and Finance Disciplinary Council and the Special Criminal Court.
The Report further states that the rate of corruption increased within the forces of law and order and in some key government ministries including the Ministry of State Property and Land Tenure, the Ministry of Public Health, Education, Finance, Transport, Decentralisation and Local Development, Trade and the Ministry of Justice.
         The Report was presented by the Chairman of CONAC, Rev. Dr. Dieudonné MASSI GAMS to a public made up of members of Government, the diplomatic corps, officials of private and public institutions, civil society stakeholders and journalists.