CONAC Anti- Corruption Clinic in Bertoua.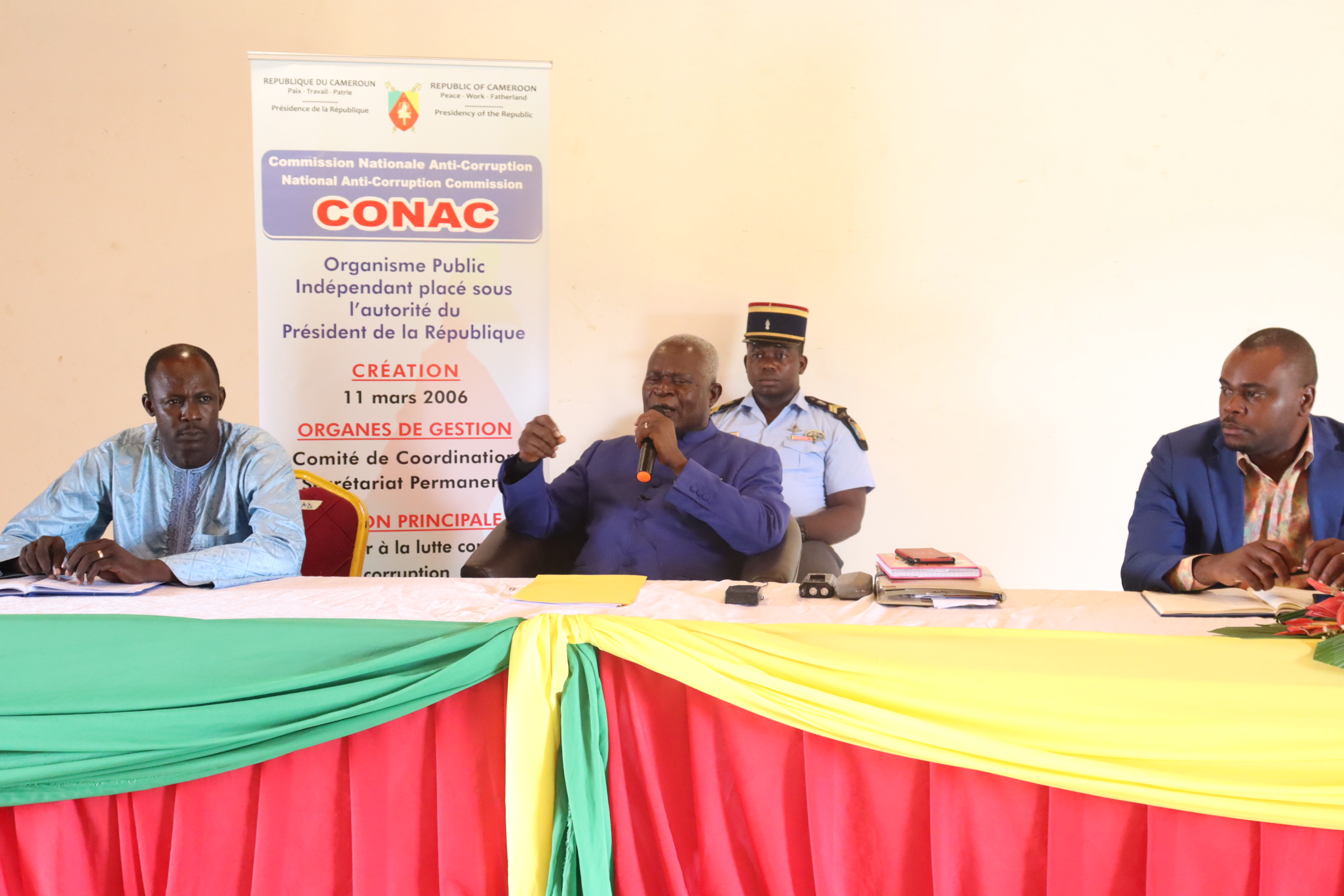 Four Corruption Suspects Arrested
The Cameroon National Anti-Corruption Commission, CONAC organised its 3rd Anti-Corruption Clinic in Bertoua from the 2nd to 6th of October, 2023. The move seeks to take the services of the Commission closer to the population and intensify the fight against corruption.
The National Anti-Corruption Commission, CONAC, carried out an anti-corruption raid in the East Region, where the Institution relocated most of its essential services as it reinforced the fight against corruption.
From the 2nd to the 6th of October, 2023, CONAC carried out investigations on some 54 corruption cases in sectors such as transport, health, education, public contracts, forest exploitation and local council management. The enquiries led to the arrest and handing over of some prime suspects of corruption and other related offenses to the judiciary for appropriate legal sanctions.
 Four individuals, who were caught red-handed, during separate operations, as they attempted to either extort money from users or embezzle State funds, were immediately put behind bars.
At the Manjou Tollgate in Bertoua, a worker was caught misappropriating public funds while at the East Regional Delegation for Transport, a network of workers involved in the falsification of car registration documents and issuance of fake care registration receipts, with a huge financial impact on the State, was dismantled.  Further nosing at the Manjou Tollgate prompted CONAC investigators to monitor revenue collection on the site. Money collected in the presence of anti-graft workers within 30 minutes amounted to 325.000Fcfa, whereas, total collection for August and September 2023, stood between 200,000 to 300.000Fcfa monthly. This showed that a huge amount of State money is embezzled by workers at the Tollgate.
Speaking during a Press Conference at the end of the week-long Clinic, the Chairman of CONAC, Rev. Dr. Dieudonné, MASSI GAMS, lauded the collaboration of administrative and judicial authorities in the East Region, in the organisation of the Anti-Corruption Clinic which he said was a move to take the services of the Anti-graft institution closer to the people.