CONAC Calls for a Corruption Free 2023/2024 School Year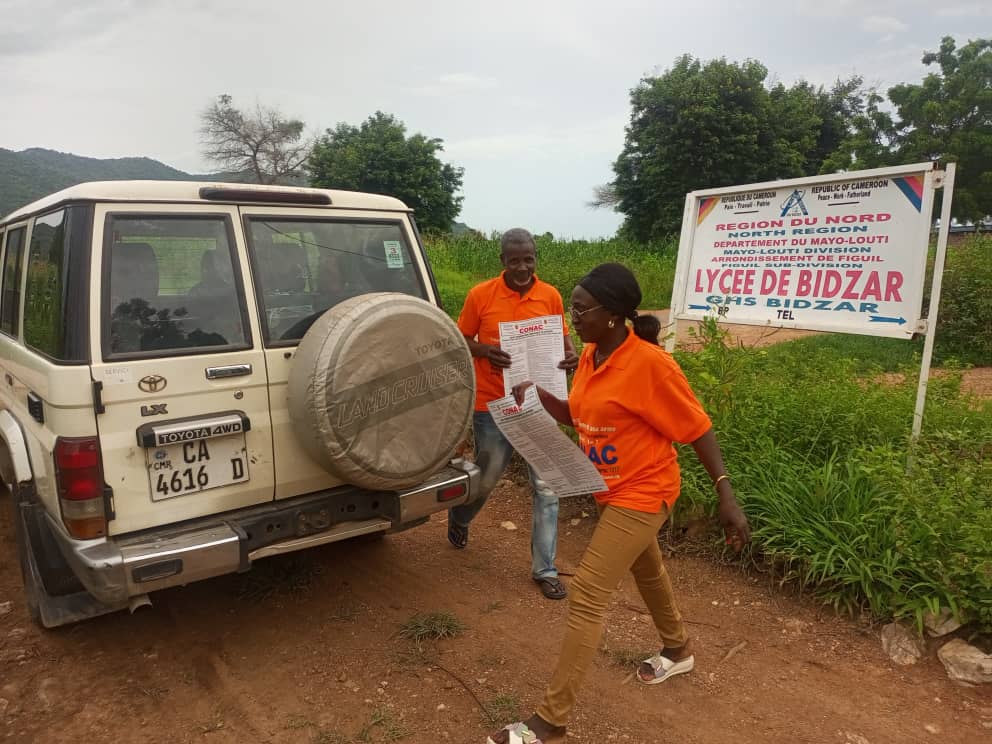 The National Anti-Corruption Commission of Cameroon, CONAC,  is currently on a campaign  to ensure a corruption free back to school, as  schools in the basic, and  secondary  education sector, including vocational training, reopen their doors for the 2023/2024  School Year.
Prior to the resumption on September  4, 2023, CONAC workers visited school campuses to monitor the registration and admission of pupils and students, to ensure that  bribery, extortion, embezzlement of funds and abuse of power which are usually common during back to school  period, are checked.
Anti-corruption workers sensitised   education officials, school authorities, parents and the general public on the fight against corruption and told them the penalties that await those who shall be found guilty of corruption. Anti-corruption notices were put up in schools and public places to create public awareness and mobilisation against corruption in the education sector.
Anti-corruption materials were also distributed to the public with a call on them to denounce corruption through CONAC Hotline 1517 and WhatsApp number 658262682.
Investigation teams from CONAC are currently making rounds in school to inspect and verify reported corruption cases. Meanwhile the Chairman of the Anti-Corruption Commission, Rev. Dr. Dieudonné MASSI GAMS, during a press interview, called on the general public to join Conac action to ensure a corruption free school year. He warned authorities who temper with the minimum package allocated to schools by government to be on a safe side or face the wrath of CONAC as the Institution is leaving no stone unturned to ensure a corruption free school year.