Junior Senators Poised to Combat Corruption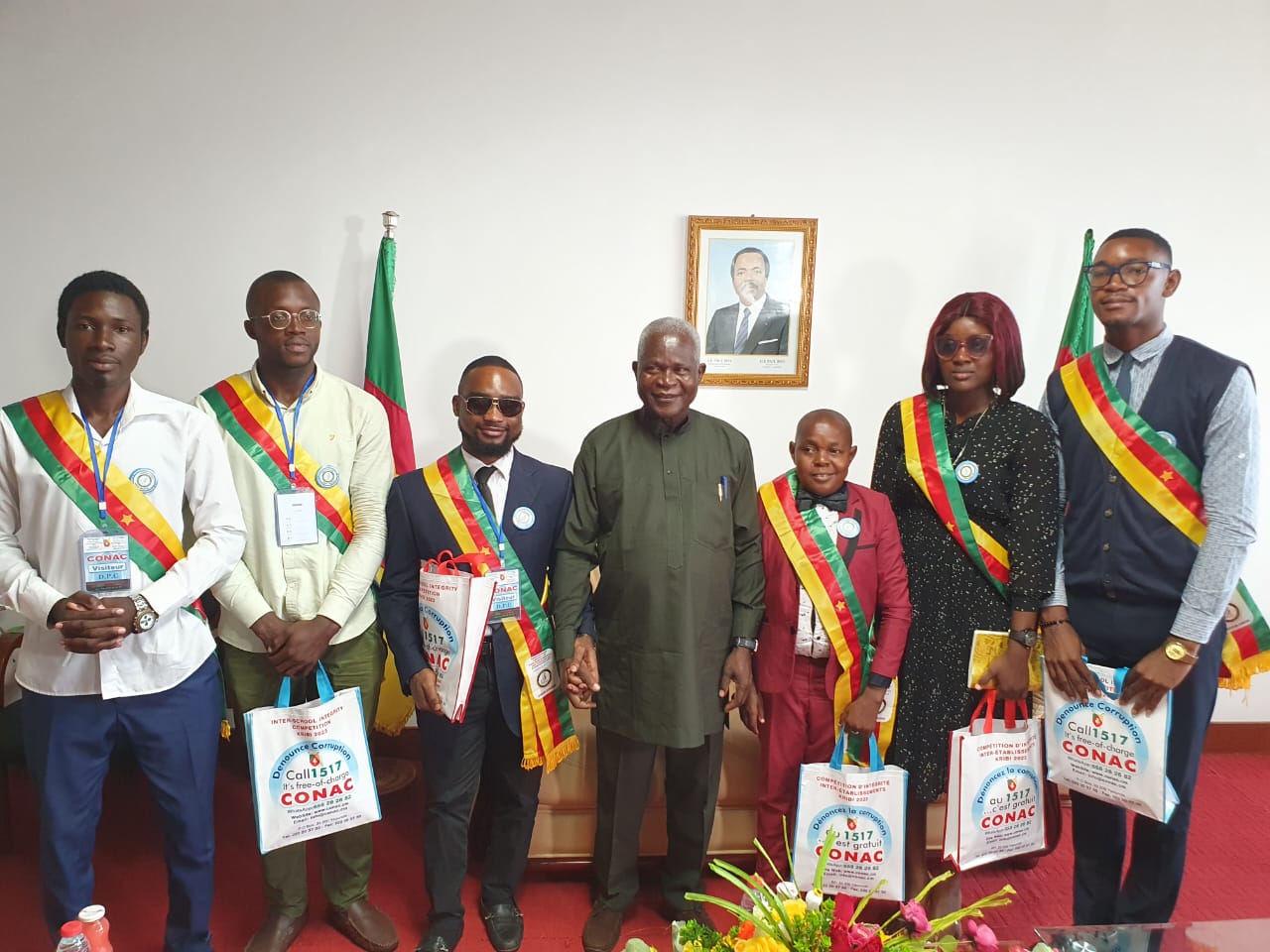 A delegation from the executive bureau of the network of junior senators from the centre regions was on Tuesday June 6, 2023 received in audience by the Chairman of the National Anti-Corruption Commission, Rev. Dr. Dieudonné Massi Gams.
Lead by their Vice President Tomby Asanam Olivier, the junior senators from the Cameroon Council of Parliamentarians and Territorial Representatives came to present their attributes to Rev. Dr. Dieudonné Massi Gams as well as express their readiness to contribute in the fight against corruption in the country.
Discussions centred on the need for an Anti-Corruption Law in Cameroon and on means to engage youths all over the country in anti-corruption activities. The junior parliamentarians of the Upper House of Assembly pledged to elaboration an anti corruption programme in their plan of activity with much attention on lobby for the much awaited Anti-Corruption Law.